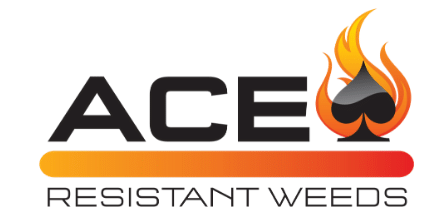 WESTERN CANADA ONLY
Let fall weed control play an integral role in your overall weed management strategy:
Take pressure off your pre-seed application the following spring
Piggyback on natural biological processes as weeds prepare to overwinter
Strengthen your resistant weed management strategy by allowing you to easily incorporate a different herbicide group into your rotation
Helping you better manage resistant weeds is where the ACE Resistant Weeds Program really helps. The ACE Resistant Weeds Program doesn't just save you money on your herbicides in the spring, it works well into the fall too. With ACE, you can still receive a rebate if you purchase Aim® EC herbicide Express® brand herbicides, and/or PrecisionPac® herbicides for fall application.
HOW THE PROGRAM WORKS
GET A $5/ACRE REBATE WHEN YOU PURCHASE AIM EC HERBICIDE (30 ML/AC RATE) AND MATCHING ACRES OF COMMAND 360 ME HERBICIDE
GET A $2.50/ACRE REBATE WHEN YOU PURCHASE AIM EC HERBICIDE (15 ML/AC RATE) AND MATCHING ACRES OF EXPRESS® BRAND OR PRECISIONPAC BURNOFF BLENDS