Start #plant22 with a pre-seed herbicide application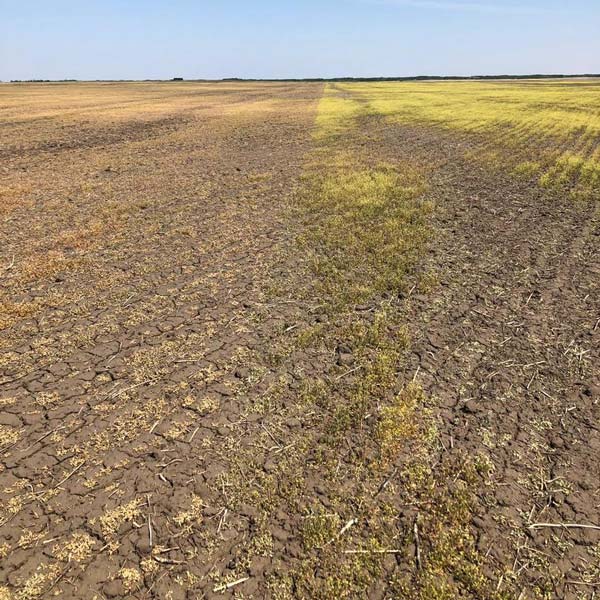 A good pre-seed herbicide application wipes the slate clean. Establishing a healthy crop early on is the best insurance against whatever the summer throws at us.
Weather is usually the biggest story of any given year. Take 2021 for instance. The drought conditions that persisted across much of Western Canada in 2021 set up a situation where a pre-seed herbicide application becomes especially important in 2022. Early weed control maximizes yield potential by removing weeds before they compete with your crop for water and nutrients.
A pre-seed herbicide application is necessary in good soil moisture conditions too. Weeds jump early when adequate soil moisture is present. By spraying early, you help lessen the chance that weeds will outgrow crop stage restrictions for in-crop herbicides. It also means weeds will be smaller and more easily controlled by the in-crop herbicide application.
No weeds growing? Even if there aren't any weeds present at pre-seed herbicide timing, using a product with extended control can provide weeks of activity on emerging weeds.
One of the most important things you can do to protect yield is to reduce weed pressure during the critical weed-free period early in the season. Any weed competition while the crop is young can have major impact on yield.
Burnoff Herbicides
Spring burnoff is a herbicide application that happens pre-seed or pre-emergence to the crop. A proper burnoff application controls emerged weeds so you can begin seeding into a clean slate. A spring burnoff is a great way to handle those tough winter annuals and biennials that have germinated early.
FMC Burnoff Herbicide Products (CLICK TO VIEW)
Click to open/close

Aim® EC herbicide – A strong Group 14 glyphosate partner for enhanced burnoff prior to all major crops. Controls resistant broadleaf weeds and keeps cropping options open, so you can seed a wide variety of crops after application, including canola, pulses (including lentils) and cereals.

 

Intruvix® herbicide – This is the ideal burnoff before cereals, bringing fast activity and the power of systemic action. When added to glyphosate, the four modes of action fight resistance and control over 30 of the toughest broadleaf weeds like kochia, cleavers, dandelions and narrow-leaved hawk's-beard.

 

Express® SG herbicide –

Combines excellent weed control with the flexibility to plant 20 different crops 24 hours after application. Express SG herbicide can be mixed with both Aim EC herbicide and Authority® 480 herbicide for more enhanced weed control and resistance management.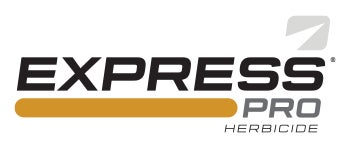 Express® PRO –

A product designed with Western farmers in mind, Express® PRO herbicide provides control of even the toughest broadleaf weeds. It brings both powerful burnoff and up to 15 days of extended activity for pre-seed applications.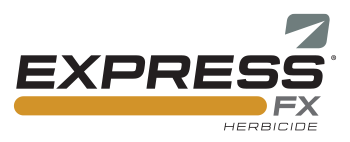 Express® FX – Comprehensive weed control for cereal crops and excellent resistance management with three modes of action when added to glyphosate. Enhanced control of key weeds such as kochia (including Groups 2 & 9 resistant biotypes), dandelion, narrow-leaved hawk's-beard, flixweed, stinkweed and volunteer canola.
Extended Weed Control
Improve your early season weed management with a product that protects the crop's critical weed-free period. Products with extended weed control help manage weed pressure as the crop becomes established. The extended weed control products available from FMC create a soil-barrier once the herbicide goes into a solution with an activation rain or moisture event.   This soil-barrier provides control of later weed flushes, reducing weed competition during that critical time.
FMC Extended Weed Control Products (CLICK TO VIEW)
Click to open/close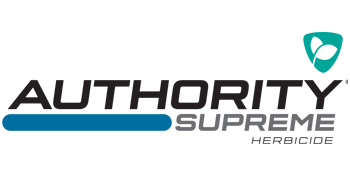 Authority® Supreme herbicide – Give your crops extended 2-in-1 pre-emergent protection. Uses dual modes of action to dominate even the toughest hard-to-control weeds. Extended activity from both the Group 14 and 15 actives provides protection against grassy and broadleaf weeds in field peas, chickpeas and soybeans.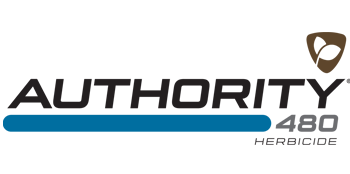 Authority 480 herbicide – Consistent, pre-emergent extended Group 14 activity to control Group 2, 4 and 9 resistant kochia, redroot pigweed, lamb's-quarters, cleavers*, wild buckwheat and more. Apply pre-seed or up to three days after seeding peas, soybeans, flax and other crops. Now registered for control of kochia in spring and durum wheat.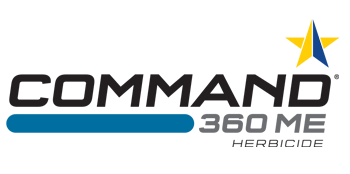 Command® 360 ME herbicide –This is the one for canola that is overrun with cleavers. With or without glyphosate, when you apply Command 360 ME herbicide pre-seed, its powerful Group 13 mode of action goes to work, controlling flushing cleavers and suppresses chickweed so you can take back command of your fields, while fighting resistance at the same time.
Complete Solution
Glyphosate offers contact-only control of weeds. Command Charge® herbicide and Focus® herbicide offer a complete solution -- both burnoff and extended weed control -- making them the perfect choice to launch a weed-free spring.
FMC Complete Solution Products (CLICK TO VIEW)
Click to open/close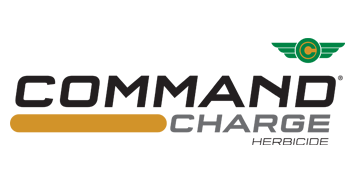 Command® Charge herbicide - This Group 13 and 14 product delivers the most comprehensive broadleaf burnoff available to canola growers today. Tank-mix with glyphosate for fast control of emerged broadleaf weeds including kochia, volunteer canola, lamb's-quarters and flixweed.  The Group 13 mode of action delivers extended control of flushing cleavers.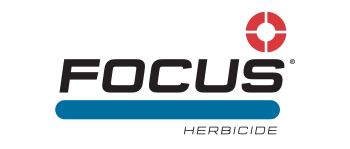 Focus® herbicide - Gives lentils and spring wheat growers powerful grassy and broadleaf weed control from dual modes of action. It can be applied at pre-seed, pre-emergence or in the fall for powerful, extended activity on both grassy and broadleaf weeds. Group 14 and 15 modes of action provide enhanced burnoff and extended control of a wide weed spectrum and an all-in-one resistance management tool.
Don't Spray Glyphosate Alone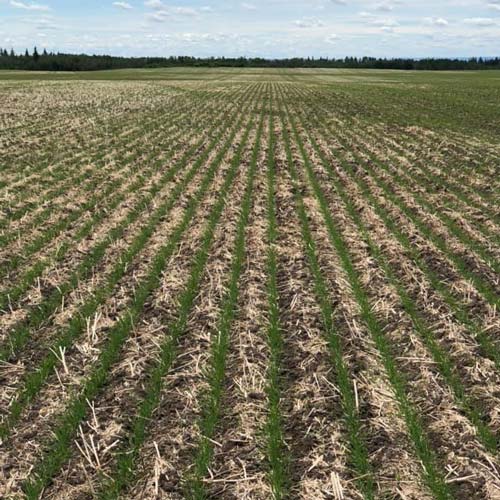 Adding a tank-mix partner to your pre-seed application protects yield. And there are long-term benefits to using a tank-mix partner, particularly when it comes to fighting the development of weed resistance.
Yield-loss can occur very early in the season if weeds are left to compete with the crop through the critical weed-free period. It's important to seed the crop into a clean seedbed but it's also just as important to keep a field clean through the early growth stages of the crop.
Always tank-mix glyphosate with other herbicide mode of actions. Using a tank-mix partner with glyphosate is a best practice that pays dividends now and in the future.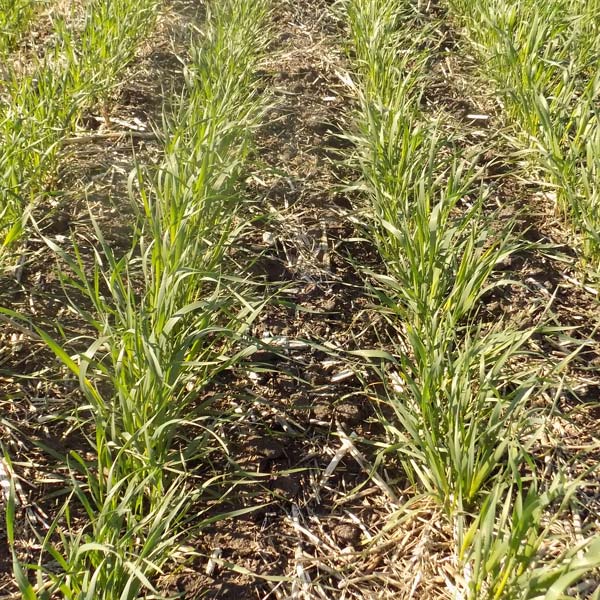 Starting clean with a pre-seed burnoff application helps reduce early-season weed pressure, which helps your crop get off to a good start. Remove weeds early, before they rob moisture and nutrients from the crop and that clean start is critical in producing in-the-bin yield.
It's easier to control weeds at smaller stages. Winter annual weeds such as flixweed, shepherd's purse, narrow-leaved hawk's-beard and stinkweed are particularly bad. They remove a significant amount of soil moisture in the spring as they are very inefficient water users.