About Us
FMC is an Agricultural Science Company
Our Story
FMC Corporation is an agricultural sciences company with a proud history of serving farmers for more than a century. Our purpose is to enhance the growth of agriculture through the sustainable protection of crops. We dedicate ourselves to tackling our customers' greatest challenges head-on with innovative herbicides, insecticides, and fungicides that add value to their operations.
FMC has been present in Canada for over 15 years and is proud to partner with growers across the country by providing a broad range of crop protection chemistry, agronomic service and support.
We are headquartered in Mississauga, Ontario, and operate research facilities in Hanley, Saskatchewan and Breslau, Ontario, as well as a manufacturing centre in Calgary, Alberta.
OUR GLOBAL BUSINESS AT A GLANCE 
Tier one agricultural technology leader with $4.7 billion in total annual revenue
6,500 employees worldwide
We invest $1.8 billion annually into global R&D efforts
23 global research and development sites
Award winning global innovation pipeline that includes 1.8 million compounds
16 new active ingredients currently in the discovery pipeline and six in the development pipeline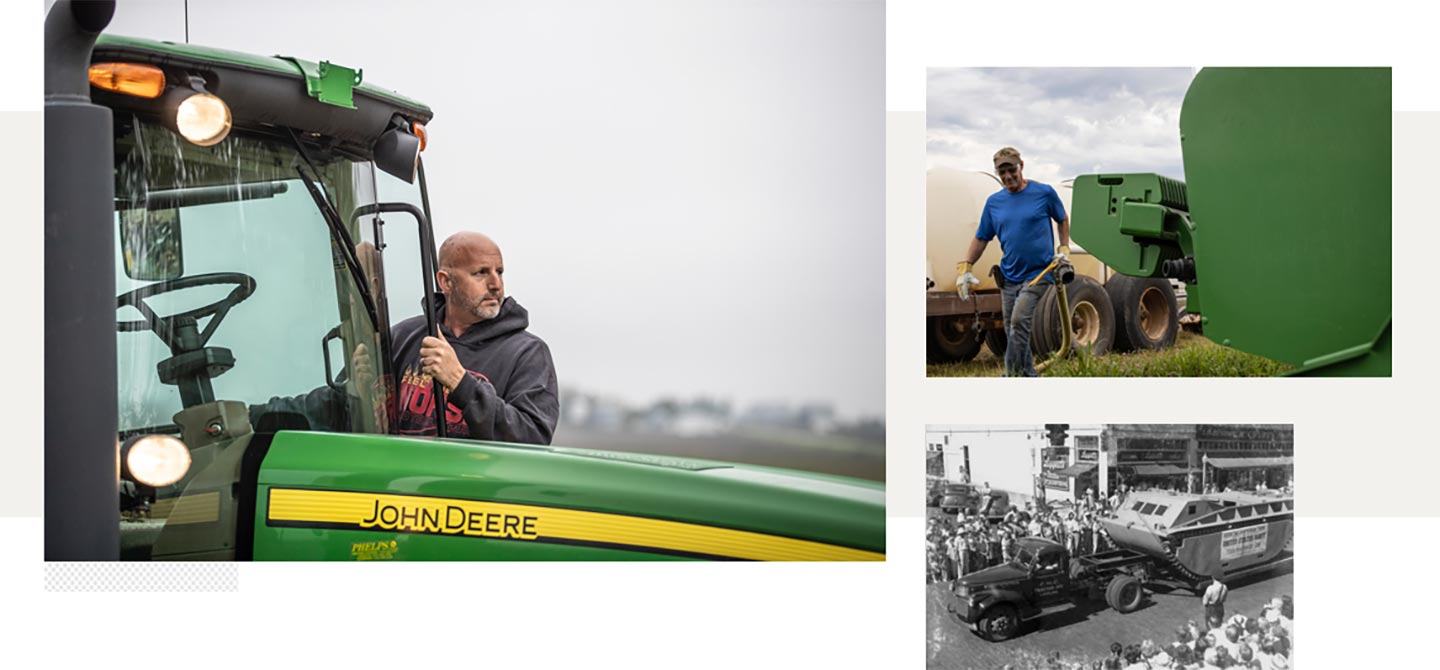 BREAKING NEW GROUND WITH GREATER SIZE, SCALE AND CAPABILITIES
In 2017, FMC acquired select assets from DuPont Crop Protection, which included broadleaf cereal herbicides, broad-spectrum insecticides, research facilities, manufacturing sites and personnel. Because of these acquisitions, FMC is now the fifth-largest crop protection company in Canada, with a well-balanced product lineup across all major Canadian crops – including cereals, canola, soybeans, corn, pulses and fruits and vegetables.
FMC Canada now boasts a strong innovation pipeline and robust, in-house R&D capabilities that allow us to draw from our global efforts in developing locally adapted solutions that fit Canadian growers' farms.
We have significantly increased our global manufacturing footprint and now have broader marketing and global supply chain capabilities.
We're Committed to Sustainability