Crop Type
Cotton is one of the most important Field Crops grown in India. Grown over 12 million hectares of land in India, Cotton (Gossypium hirsutum) plays a dominant role in the industrial and agricultural economy. India being the second largest producer of cotton in the world is also one of the preferred sourcing sites for various international textile brands and retailers therefore making it an important crop for Indian Farmers.
FMC's novel range of fungicides and insecticides help control the disease of Alternaria Leaf Spot and menacing pests such as American Bollworm, Spotted Bollworm, Tobacco Caterpillar, Whitefly and more. Get to know more on our offerings and recommendations mapped on the phenology of Cotton crop in this section.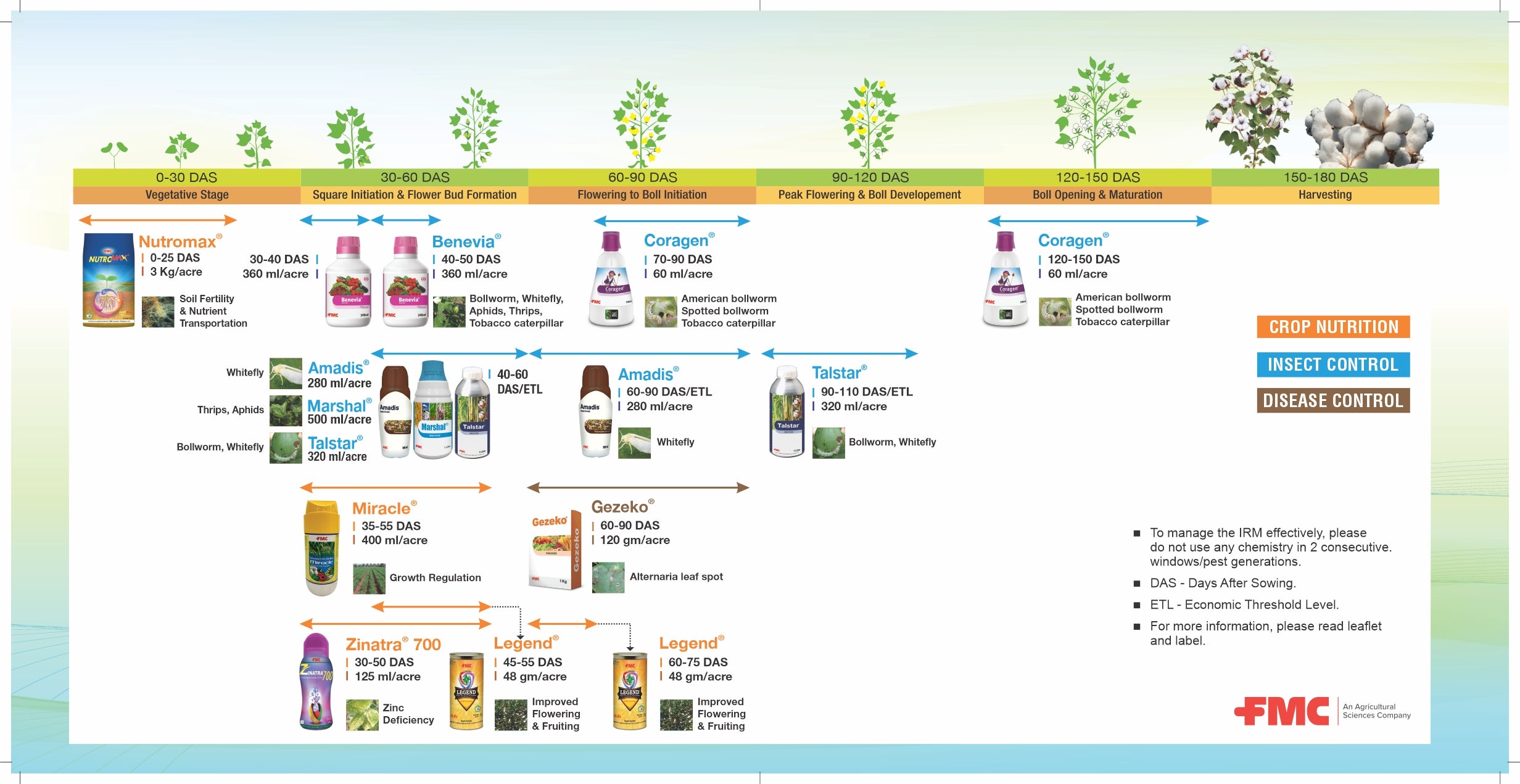 Related Products
Select a product to learn how it can be used for this crop.