FMC India has a Pesticide formulation and Packing division located at Plot No. 11, GIDC Savli, Village Manjusar, Tal: Savli, Dist. Vadodara.
Savli site has a fully functioning occupational health center (OHC) as per the requirement of Gujarat Factory Rule, 68U. For operation of Occupational health center, site has taken permission for safe disposal of Bio-Medical waste generated at OHC under the Bio-Medical waste management Rule, 2016.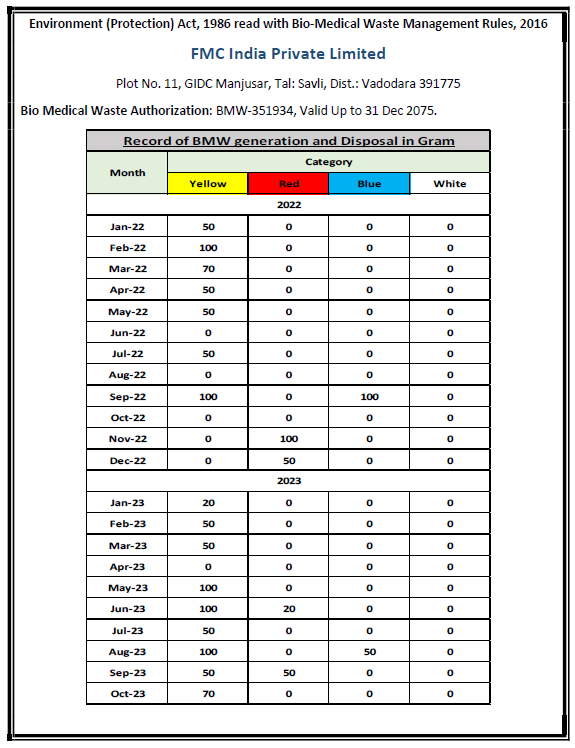 Following are the details of monthly Bio Medical waste generation from site under the GPCB BMW authorization number: BMW-351934.
Annual report Form IV-2022 (Bio-Medical waste Management Rule,2016)
Monthly Compliance of Bio-Medical Waste Rules, 2016