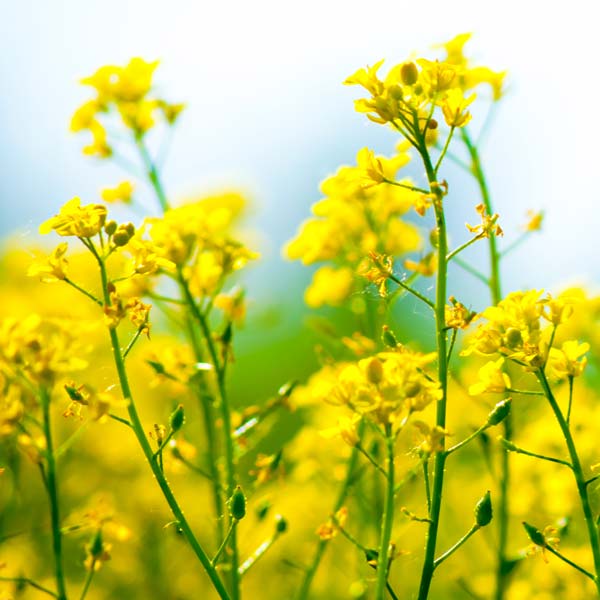 Of all the agricultural production that happens in Canada, there are few images as distinctive and iconic as the bright yellow fields stretching as far as the eye can see when canola blooms in Western Canada.
Over 20 million acres of canola are seeded every year in Canada, 55 per cent of them in Saskatchewan. The total value of exports hovers around $12 billion annually. It's an important crop – not just for Western Canada but for the Canadian economy.
Weed control is one of the most important yield-preserving mechanisms in canola. However herbicide-resistance, weed shifts, and other environmental challenges leave canola producers searching for effective herbicide solutions to protect yield potential.
These articles, videos, and products will help you find the best solutions for your operation – solutions that help you maximize yield and protect your fields from resistant weeds and weed shifts that can quickly overwhelm canola.
Command® Charge Herbicide

Learn how to integrate Command® Charge herbicide into your canola weed control strategy, especially if you face pressure from cleavers and kochia.

Aim® EC Herbicide

Early weed removal is critical to maintain high yields in canola. Aim® EC herbicide offers enhanced burnoff performance from a different mode of action.
The Canola Council of Canada offers these three tips for effective weed management in canola:
Rely on early weed

control.

A weed control program anchored by an efficient pre-seed herbicide application sets up a high-yielding crop. According to the Canola Council, "

Canola that gets off to a good start with weed competition reduced early in the season rarely sees an economic benefit to a second in-crop application of herbicide."

Tank-mix other partners with glyphosate.

Adding a tank-mix partner to glyphosate will improve weed control and reduce selection of herbicide-resistant weeds.

Use integrated weed management.

Reduce the development and build-up of herbicide-resistant weeds by using management practices such as higher seeding rates, diverse rotations, adequate fertility, and effective insect control.
Pre-Seed Herbicide Solutions for Canola

A strong Group 14 glyphosate partner for quick, enhanced burnoff of hard-to-control weeds including kochia (Group 2, 4 and 9 resistant), flixweed, lamb's-quarters, redroot pigweed and cleavers (Group 2 and 4 resistant). Aim® EC herbicide adds a novel mode of action to glyphosate for resistance management.

Uses two modes of action to deliver fast control of emerged broadleaf weeds including kochia, volunteer canola, lamb's-quarters and flixweed and extended control of flushing cleavers. Command® Charge herbicide is a powerful resistance management tool when tank-mixed with glyphosate for Groups 13, 14 and 9 modes of action.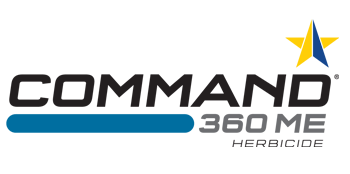 Use pre-seed with or without glyphosate for powerful Group 13 control of flushing cleavers in front of canola. The alternative mode of action provides effective resistance management and it comes in a concentrated liquid formulation so no special application equipment or incorporation is required.
Insecticide Solutions For Canola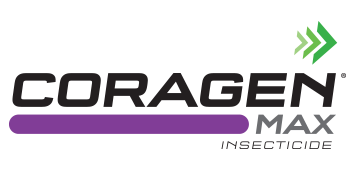 Introducing the new highly concentrated formulation of Coragen® MaX insecticide. Just one 2-litre jug of Coragen® MaX insecticide covers an equal number of acres as the previous 6L jug of Coragen® insecticide, yet still provides the same powerful performance  growers have come to rely on.  It delivers 7 to 21 days of extended control* of grasshoppers, diamondback moth, bertha armyworms and others.  You can spray day or night and it has minimal impact on many important beneficial insects and pollinators**.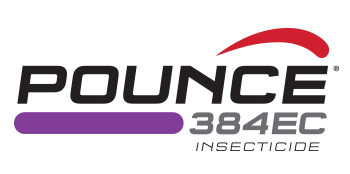 Pounce® 384EC insecticide is a top-performing solution for control of both striped AND crucifer flea beetles in canola. It is a synthetic pyrethroid that's stable in sunlight, which results in longer extended control versus other pyrethroids.
*Depending on rate and when weather and temperature are optimal.
**When applied at label rates. In line with Integrated Pest Management and Good Agricultural Practices, insecticide applications should be made when pollinators are not foraging to avoid unnecessary exposure.
Not sure where to start with your pre-seed application for Canola?
Try Command® Charge, our most comprehensive broadleaf burnoff product available to canola growers.