To commemorate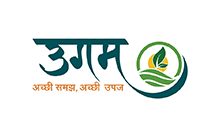 World Soil Day on December 5, 2020, FMC India launched the campaign UGAM (meaning Rising Upwards in Hindi) to promote good soil health practices throughout the country, with the tagline ACCHI SAMAJH, ACCHI UPAJ (Good Understanding, Good Harvest).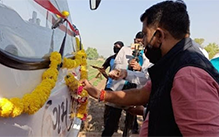 In line with the theme Soil Health Day 2020 - Keep Soil Alive, Protect Biodiversity, the campaign aims at empowering farmers with awareness, knowledge, and the right tools to manage their soil health more sustainably. Under Campaign Ugam, an FMC branded Soil Health Van equipped with modern soil testing equipment started its journey from the state of Gujarat.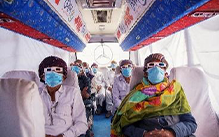 Soil Health Van, manned by a qualified agronomist, is traversing through the villages of Gujarat conducting daily farmer meetings and providing soil health reports free of cost on-the-spot. The van is loaded with various interactive communication tools, VR content, and gaming engagements also for farmers to learn more on the subject.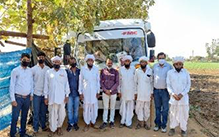 Upholding ongoing regulations & safety protocols, interactions are being conducted in fixed batches with proper attention to social distancing inside the van, dedicated sanitization processes & other necessary measures.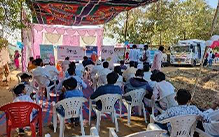 The Soil Health Van was digitally flagged off by FMC India President, Mr. Pramod Thota. "Soil health is one of the most important factors driving agricultural productivity. Protecting soil biodiversity is critical to support modern agriculture's mission to feed the rapidly growing population of the world. I am proud of the India team for conceiving, developing, and implementing such a unique industry-leading national soil health awareness campaign to support India's farmers," said Pramod Thota.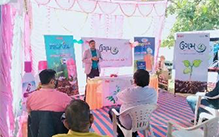 Since its launch, Campaign UGAM has reached more than 30,000 farmers in 70+ villages, in addition to many more reached through digital channels like Facebook, WhatsApp, and YouTube. Over 1400 soil health reports have been generated on samples received from 4500+ acres of farmland within the launch month. This initiative is another step by FMC India towards promoting sustainable farming practices.