Akola, August 31, 2022: FMC India, an agricultural sciences company, today launched the third year of its safety awareness and stewardship campaign around pesticide use for the farming community in the Indian district of Akola, in partnership with the agriculture department of the Maharashtra state government.
This year's campaign builds on an initiative which FMC India started in Akola in 2020, to promote the adoption of safe agricultural practices aimed at preventing accidental cases of poisoning amongst the farming community.
Elaborating on the awareness campaign, Mr. Ravi Annavarapu, President, FMC India, said, "FMC is heavily invested in the welfare of the farming community in India. As such, we have been training farmers on safe and sustainable agricultural practices over many years. Our campaign in 2021 reached 7,500 farmers in the different villages throughout Akola, and we firmly believe that this year's campaign will scale up to new levels and reach an even wider farmer community to improve their awareness and knowledge."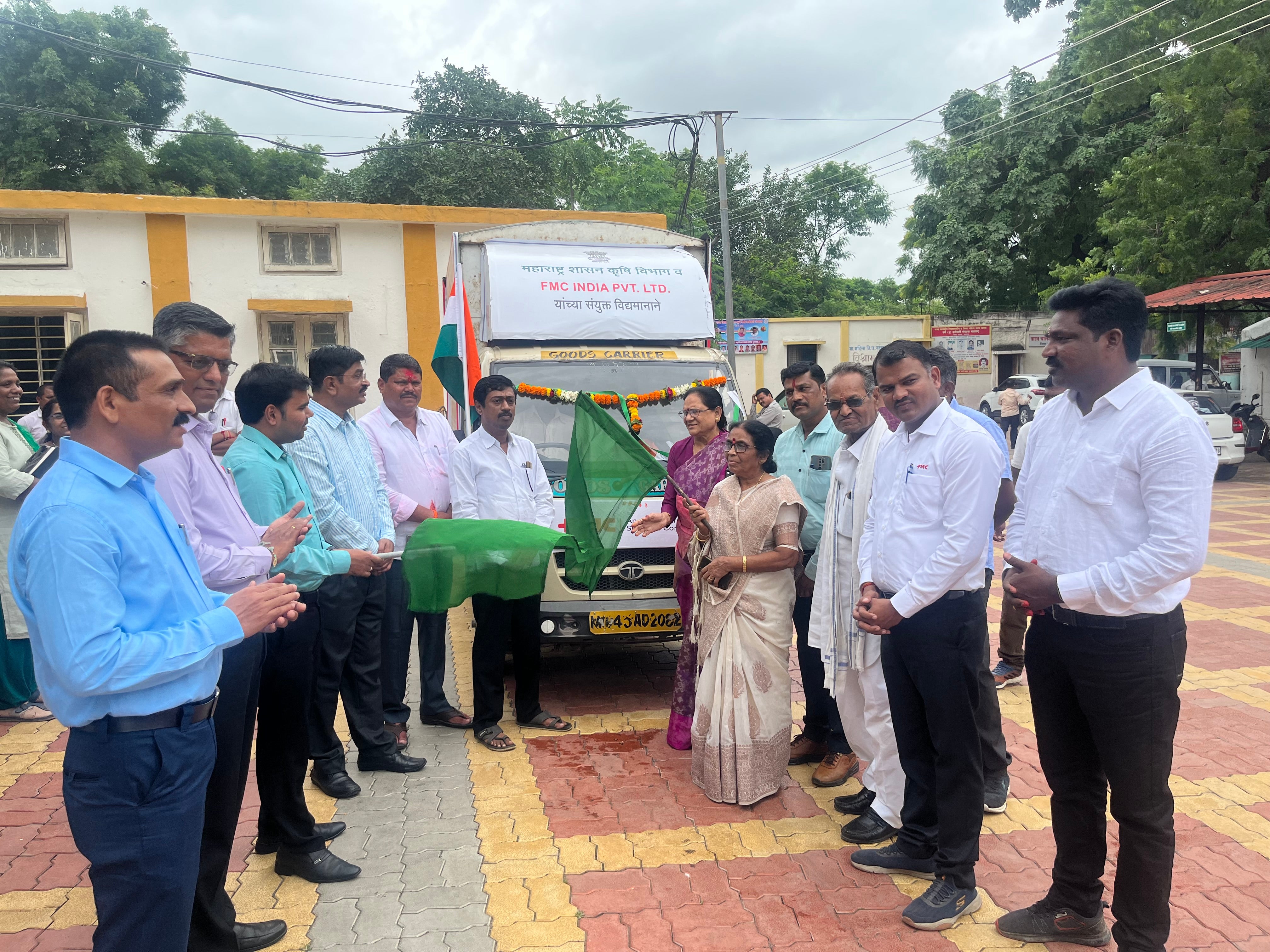 As part of the campaign, FMC India collaborates with the government's agriculture department, health department and Krishi Vigyan Kendra (agricultural extension centers in India) to organize farmer meetings and education sessions about the proper usage of pesticides in different crop seasons and crop varieties. Mobile vans are mobilised on a mass scale to ensure education sessions are offered to a large number of villages and farmers throughout Akola.
This year's campaign was launched in the presence of honorable guests including Akola District CEO Saurabh Katiyar, Akola District Zila Parishad President Pratibhatai Bhojane, Additional CEO Dr. Saurabh Pawar, Akola District Superintendent of Agriculture Mr. Aaarif Shah, former Zila Parishad President Mrs. Pushpatai Ingale, Akola District Agriculture Development Officer Mr. Muralidhar Ingale, District Quality Controller Milind Janjal, along with FMC India's Area Marketing Manager Mr. Hiraman Mandal.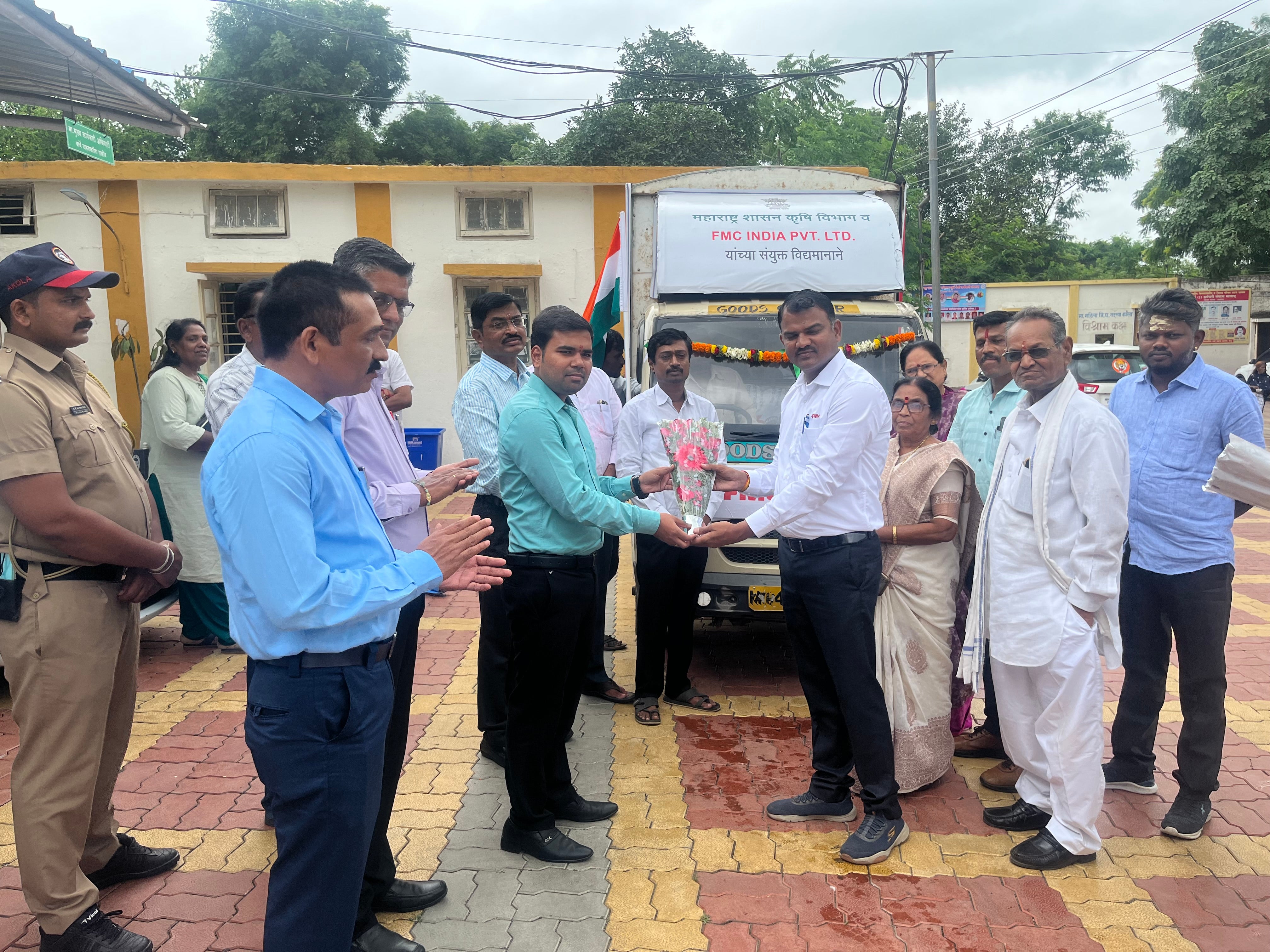 FMC India has a lengthy track record in supporting the farming community through initiatives and outreach programs like Project Samarth (Safe Water Initiative), UGAM (promotion of good soil health practices) and Project Madhushakti (collaboration with GB Pant University to develop entrepreneurship among rural women through beekeeping).
About FMC
FMC Corporation is a global agricultural sciences company dedicated to helping growers produce food, feed, fiber and fuel for an expanding world population while adapting to a changing environment. FMC's innovative crop protection solutions – including biologicals, crop nutrition, digital and precision agriculture – enable growers, crop advisers and turf and pest management professionals to address their toughest challenges economically while protecting the environment. With approximately 6,400 employees at more than 100 sites worldwide, FMC is committed to discovering new herbicide, insecticide and fungicide active ingredients, product formulations and pioneering technologies that are consistently better for the planet. Visit fmc.com and ag.fmc.com/in/en to learn more and follow FMC India on Facebook® and YouTube®.