October 10, 2023: Kavya Narne, a first-year PhD student in the Department of Entomology at GB Pant University of Agriculture and Technology (GBPUAT), Pant Nagar, Uttarakhand, is the recipient of the prestigious Science Leaders Scholarship by FMC India, an agricultural sciences company. Motivated by her desire to help farmers, and with support from FMC India, Kavya wants to be a custodian in research and innovation which can further uplift the state of crop protection and sustainability in farming.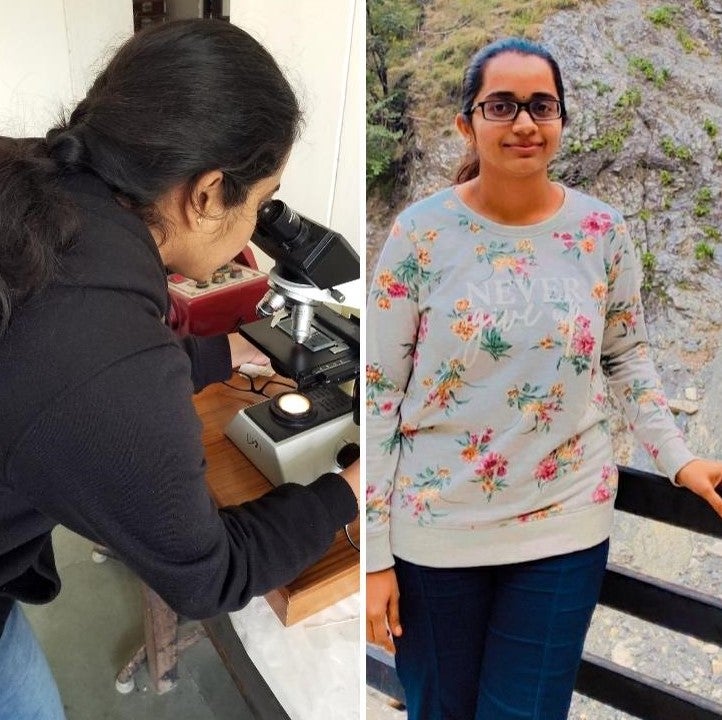 The ongoing FMC Science Leaders Scholarship Program, launched in 2021, awards twenty scholarships annually to students who are pursuing agricultural sciences. Ten scholarships are awarded to students pursuing PhDs and ten to students pursuing MSc in Agriculture sciences. Fifty percent of these scholarships are earmarked for aspiring and talented women who want to accomplish a successful career in agriculture sciences. Through the program, FMC India aims to create opportunities for aspiring scientists by developing their aptitude in agricultural research and innovation. The scholarship program has been designed with the objective of capacity and skill building, research, and innovation for the youth planning to enter the industry workforce.
Ravi Annavarapu, President of FMC India says, "At FMC, we are deeply committed to building a diverse and inclusive work culture for holistic growth of agriculture. We are highly driven towards encouraging talented young scientists to pursue a career in agricultural sciences. For agriculture to have a quantum jump, the need of the hour is to build and empower a robust pipeline of talented young scientists to drive research and innovation which contributes towards a sustainable future for all."
"GBPUAT's Memorandum of Understanding with FMC has been instrumental for our Postgraduate and Ph.D. students in helping them expand their thinking through mentoring and internship opportunities. The interactions between students, FMC personnel along with the advisory committee also nurture the students to think and formulate a stronger research statement. This in turn encourages them to lead and undertake industry relevant research work. The scholarships facilitate students in enhancing their communication skills and critical thinking through specialized training, attending relevant national and international seminars, workshops and more. I am sure this industry-academia partnership will go a long way to help achieve a sustainable agriculture industry at a larger scale." said, Dr. Kiran P. Raverkar, Dean, Post Graduate Studies, GBPUAT.
Talking about the opportunity, Kavya said, "Since childhood, I have been fascinated by plants and agriculture which drove me to pursue a career in agriculture. After enrolling at GB Pant Agriculture University, I learned about the FMC Science Leaders Scholarship Program. I feel truly privileged to be awarded this prestigious scholarship which equipped me to pursue my passion for agriculture. I look forward to gaining more knowledge about the field and my dream of being a successful woman entrepreneur in the field of agriculture. I am thankful to FMC India for this opportunity and look forward to enhancing my knowledge and exposure to ascertain my growth." 
Kavya completed her schooling and intermediate education from Andhra Pradesh and pursued an undergraduate degree at the College of Agriculture Bapatla, ANGRAU, where her love for agriculture deepened. Kavya's dedication towards agriculture led her to pursue a master's degree in the Department of Entomology at Sardar Vallabhbhai Patel University of Agriculture and Technology in Meerut, Uttar Pradesh. Her education has equipped her with a comprehensive understanding of agricultural principles and practices.
Every year, twenty more students pursuing PhD/MSc in agricultural sciences get added to the pool of students already benefitting from the FMC Science Leaders Scholarship from all over the country.
About FMC
FMC Corporation is a global agricultural sciences company dedicated to helping growers produce food, feed, fibre, and fuel for an expanding world population while adapting to a changing environment. FMC's innovative crop protection solutions – including biologicals, crop nutrition, digital and precision agriculture – enable growers, crop advisers and turf and pest management professionals to address their toughest challenges economically while protecting the environment. With approximately 6,400 employees at more than one hundred sites worldwide, FMC is committed to discovering new herbicide, insecticide and fungicide active ingredients, product formulations and pioneering technologies that are consistently better for the planet. Visit fmc.com and ag.fmc.com/in/en to learn more and follow FMC India on Facebook® and YouTube®.