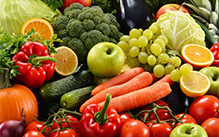 Fruits & Vegetables (F&V) cultivation is and will continue to be the growth engine for Indian agriculture for a foreseeable future. Vegetable production has been growing at a CAGR of 4.6% since the last decade in comparison to the agricultural growth of 2.6% during this time. Innovation is driving this growth and there are enormous possibilities for further increase in productivity. From food security meeting the nutritional requirements of a growing population, to improvement in the economic status of the farmers and to maintain a healthy & disease-free life, F&V is the way forward.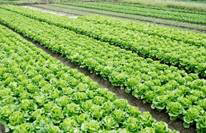 Today, F&V crops are grown in 17% of the total cultivable area (& expanding) and contribute to around 30% of the agricultural GDP. There are certain challenges in achieving desired results as farmers have limited access to information regarding crop cultivation, market linkage, finance etc. But thanks to digital innovation and technology that's helping to reduce the information gap significantly. Government of India also has the vision to double the farmers' income by 2022. This is possible only by cultivation of F&V crops adopting best practices for a sustainable future.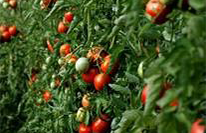 We, at FMC are helping farmers in adoption of the innovative, latest technologies, and tailor-made solutions that'll help farmers improve their income & livelihood. To ensure a sustained focus on this segment, FMC India has constituted a Crop Team in 2020. With a renewed focus on solutions-oriented approach, the Crop team aims to harness best results in different crops. This team will also help farmers to learn best farming practices and implement a solutions' driven integrated pest management approach for best results.
FMC is known as a solutions provider for Row crops until now and is getting closer to F&V farmers with this renewed approach. We're helping them in fulfilling their dreams by providing sustainable solutions to enhance their productivity and secure their future.