The winner of the 2021 $30,000 Let's Talk Shop contest is taking the money home. And that's a story we can all get behind.
Dean Nikolejsin is a fourth-generation farmer who lives in Weyburn, SK.  Dean farms with his wife, Kari, and two sons, Rhett and Ty.  The home farm is about 30 km north of Weyburn, SK near Cedoux where they grow hard red spring wheat, canola, red lentils, canary seed and barley.
The home farm is the old homestead where Dean's father was born. It has equipment sheds and a shop. Dean's 84-year-old father still drives out from Weyburn every day to help farm. Dean remembers his grandparents tending livestock like turkeys, pigs, and cattle. This type of mixed farm made up the bulk of Prairie agricultural production 100 years ago.
The Nikolejsins park a trailer on the property in the summer so they have somewhere to meet.  But the homestead doesn't even have running water where they can wash their hands properly so adding a bathroom and a lunchroom has been on the family's radar for a long time.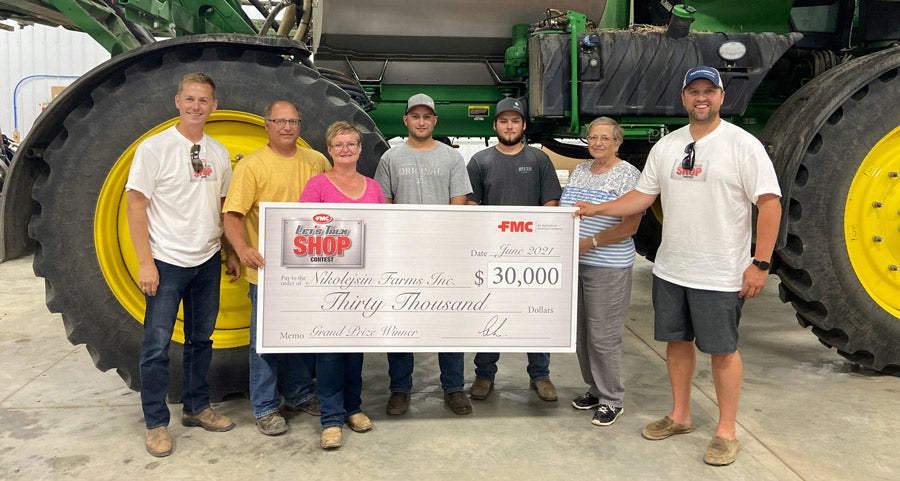 Follow the Nikolejsins and their project on our social channels (@FMCAgCanada).