We have a winner of the FMC Let's Talk Shop contest for 2022. He's an awesome, fifth-generation farmer in Saskatchewan.
And don't worry. Even though it wasn't you this year, standby for news about exciting plans for 2023 and more chances to win!
He wants to convert a shed into a shop
Ryan Jungwirth of Cudworth entered the FMC Let's Talk Shop contest last winter and promptly forgot about it. He was shocked when he got a call from us telling him he'd just won a $30,000 shop overhaul.
Ryan and his brother farm 4,500 acres in a wheat, barley, canola rotation. The family works on a lot of machinery themselves. They could use another shop.
One of Ryan's ideas is to pour a concrete floor inside a 40x60 cold storage shed in his yard. He wants to insulate the walls and get gas and power there to create a comfortable place to work on equipment year-round.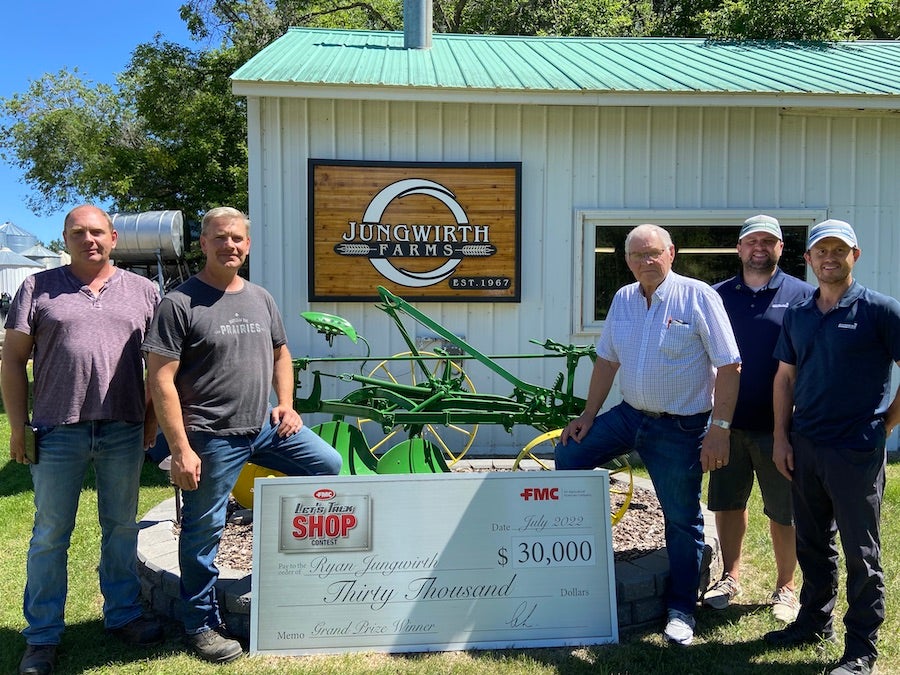 Join us on social media to follow Ryan's plans
FMC plans to follow Ryan and his building project. We'll post periodic updates on the FMC social channels (@FMCAgCanada).
The FMC Let's Talk Shop contest is open to farmers across Canada. A Weyburn, SK family won the $30,000 prize in 2021. Dean Nikolejsin and his family used the money to build a shop office on the farm.
2023 could be your year
Watch our social channels for news about exciting plans for 2023. Click here to join our email list and we'll let you know as soon as we can share.
Good luck in 2023!