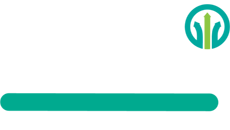 Season-long systemic foliar disease protection from the inside out, from root to tassel and stalk to leaf
"It changes everything." So says Indiana corn grower Nathan Davis about innovative Xyway™ brand fungicides from FMC. Discover more grower and retailer success stories.
Healthier, stronger, higher-yielding
Xyway brand fungicides not only protect corn crops from key foliar diseases but also generate physiological benefits that help develop healthier, stronger and higher yielding corn crops. 
Root growth and development
FMC has observed measurable impacts on root growth and development
51% longer roots
32% greater root surface area
80% more root forks
15% more root volume
Nutrient testing

A 7.5% increase in nutrient tissue test levels was measured when using Xyway brand fungicides compared to untreated acres, according to 2022 University of Wisconsin studies evaluating nutritional content in corn.
Plant Growth

University research reported corn treated with Xyway brand fungicides were taller and demonstrated greater leaf expansion, growth stage progression, stalk diameter and drought and stress tolerance compared to untreated.
Drought stress and water movement
The same study found Xyway brand fungicides may reduce the negative effects of water-deficit stress on plant growth and improve ease of water movement, uptake and use efficiency in a corn plant.
Two Formulations To Choose From
Xyway brand fungicides are the first and only At-Plant corn fungicide brand to provide season-long, inside-out foliar disease protection from planting to harvest. Growers can use the formulation best-suited for their operation. Select one to learn more.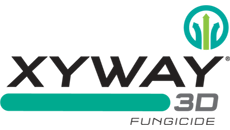 Formulated for use exclusively with the 3RIVE 3D® application system, which saves water, fuel, labor and time.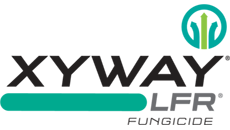 Liquid fertilizer ready (LFR®) formulation designed for superior mixing and stability in liquid fertilizers.
FLUTRIAFOL: ONLY FROM FMC
Flutriafol, the active ingredient in Xyway brand fungicides is rapidly taken up and translocated within the plant, providing systemic and long-lasting residual protection. The ability of flutriafol to move from the soil upward through the plant for the duration of the growing season has not been demonstrated by any other fungicide active ingredient.
Always read and follow all label directions, precautions and restrictions for use. Some products may not be registered for sale or use in all states. Xyway 3D and Xyway LFR fungicides may not be registered for sale or use in all states. Contact your local FMC representative or retailer for details and availability in your state. FMC, the FMC logo, 3RIVE 3D, LFR and Xyway are trademarks of FMC Corporation or an affiliate. 2021 FMC Corporation. All rights reserved. 21-FMC-2861 10/21
Get in touch
Learn more about how to use our products and sign up to receive more information.