Group 28
---
PREVATHON® INSECT CONTROL
Prevathon® insect control powered by Rynaxypyr® active helps control a number of costly, yield-robbing worms in numerous crops. It leverages a breakthrough mode of action and delivers rapid and residual control of costly worms that can be missed by seed traits.
---
The FMC insect control portfolio is growing. With a selection of single and dual modes of action, we have the solution that fits your pest spectrum. Click to discover which tool is right for you.
Quick Facts
Excellent control of yield-reducing worms in cotton, corn, cereals, soybeans, peanuts, sunflowers, dry beans and peas, legume vegetables, sugar cane, alfalfa, pasture and grasses.
Helps optimize quality and yield potential.
Long-lasting residual from foliar application on the worm complex of up to 21 days.*
Single active to be applied at rate and timing of choosing.
Will not flare mites or secondary pests.
Labeled for use in California on alfalfa, corn, cotton, sunflowers, sorghum and other crops.
Active ingredient
Rynaxypyr (Chlorantraniliprole, IRAC 28)
* Foliar application will not protect new growth.
Labels And SDS
18 Labels Available
Product Overview
Prevathon insect control powered by Rynaxypyr active helps optimize yield quality and quantity by controlling costly worms like armyworms, corn earworms, cotton bollworms and tobacco budworms. Leveraging an exclusive, breakthrough mode of action, Prevathon insect control helps break the resistance cycle by stopping insect feeding within minutes and delivering long-lasting residual control for up to 21 days.
Growers can make a foliar application of Prevathon insect control by ground, air or overhead sprinkler chemigation. It has a short re-entry interval of four hours, a favorable worker protection standard profile and a short PHI.
Prevathon insect control is also an excellent fit into IPM programs. It has minimal impact on many important beneficial insects when applied at labeled rates and does not flare aphids, mites or secondary pests. Crops that can benefit from Prevathon insect control include corn, cotton, soybeans, peanuts and alfalfa, among others.

Soybeans
Click to open/close
Target Control For Soybeans
This product delivers effective control against the following:
---
Armyworm
Corn Earworm
Grasshopper
Cotton
Click to open/close
Target Control For Cotton
This product delivers effective control against the following:
---
Armyworm
Cotton Bollworm*
Grasshopper
Tobacco Budworm*

Field Corn
Click to open/close
Target Control For Field Corn
This product delivers effective control against the following:
---
Armyworm
Corn Earworm
European Corn Borer
Grasshopper
Western Bean Cutworm
Peanuts
Click to open/close
Target Control For Peanuts
This product delivers effective control against the following:
---
Armyworm
Corn Earworm
Tobacco Budworm
Grasshopper

Alfalfa
Click to open/close
Target Control For Alfalfa
This product delivers effective control against the following:
---
Alfalfa Caterpillar
Alfalfa Looper
Beet Armyworm
Grasshopper
* Always refer to the product label for application rates and an official listing of crop usage, restrictions and precautions.
Full crop listing
Niger
Range Grass
Rapeseed
Rice
Rose Hip
Rye
Safflower
Sainfoin
Sesame
Sorghum (milo)
Quinoa
Proso Millet
Oil Radish
Pastures
Peas (dried)
Peanuts
Pearl Millet
Pigeon Pea
Popcorn
Poppy Seed
Peas (process)
Sorghum Sudangrass
Soybeans
Barley (spring)
Teosinte
Trefoil
Triticale
Velvet Beans
Vernonia
Vetch
Lupin, White
Barley (winter)
Oats (winter)
Teff
Tea Oil Plant
Oats (spring)
Wheat (spring)
Aster, Stokes
Sudan Grass
Sugarcane
Sunflowers
Lupin, Sweet
Sweet Rocket
Tallowwood
Wheat (winter)
Mustard
Alfalfa
Cotton
Cowpeas
Crambe
Crown Vetch
Cuphea
Wheat (durum)
Echium
Euphorbia
Primrose, Evening
Tallowtree
Chickpeas
Beans (dry)
Bermudagrass
Peas (blackeyed)
Borage
Beans (broad)
Buckwheat
Calendula
Canola
Castor Beans
Oats (fall)
Lentils
Lespedeza
Lesquerella
Beans (lima, dry)
Lunaria
Lupins
Meadowfoam
Milk Vetch
Milkweed
Kudzu
Jojoba
Field Corn
Flax
Garbanzo Beans
Gold of Pleasure
Lupin, Grain
Sorghum (grain)
Grasses
Guar
Hare's Ear Mustard
Beans (mung)
---
Alabama
Alaska
Arizona
Arkansas
California
Colorado
Connecticut
Delaware
Florida
Georgia
Hawaii
Idaho
Illinois
Indiana
Iowa
Kansas
Kentucky
Louisiana
Maine
Maryland
Massachusetts
Michigan
Minnesota
Mississippi
Missouri
Montana
Nebraska
Nevada
New Hampshire
New Jersey
New Mexico
New York
North Carolina
North Dakota
Ohio
Oklahoma
Oregon
Pennsylvania
Rhode Island
South Carolina
South Dakota
Tennessee
Texas
Utah
Vermont
Virginia
Washington
West Virginia
Wisconsin
Wyoming
---
Not for sale, sale into, distribution and/or use in Nassau, Suffolk, Kings and Queen counties of New York.
Trial Data
Click to open/close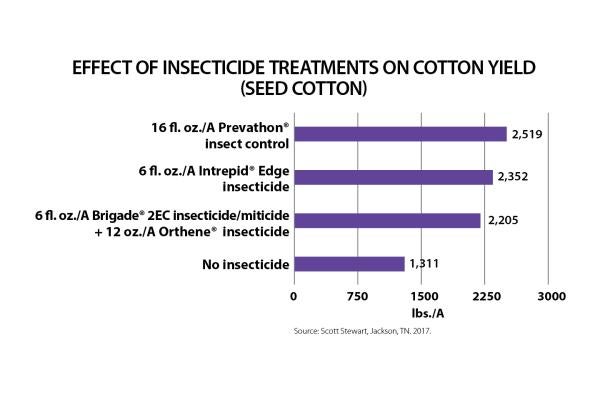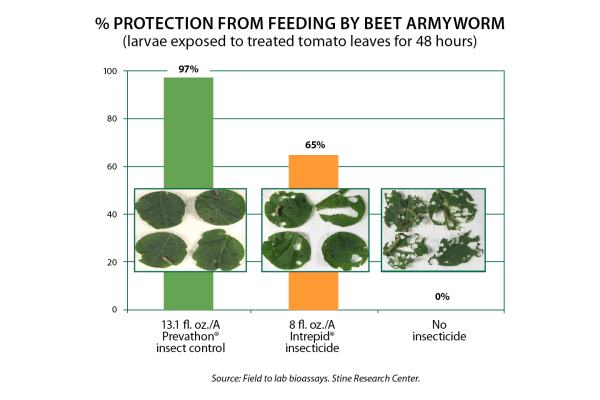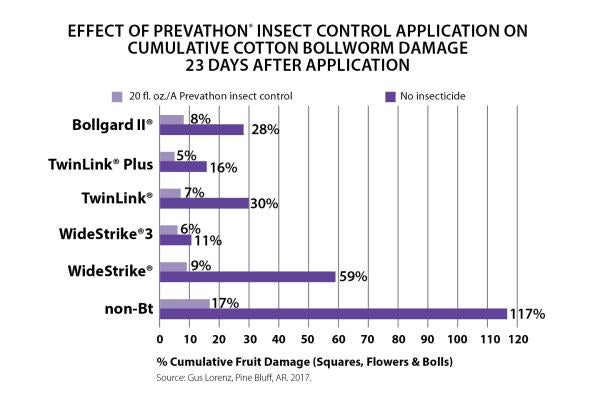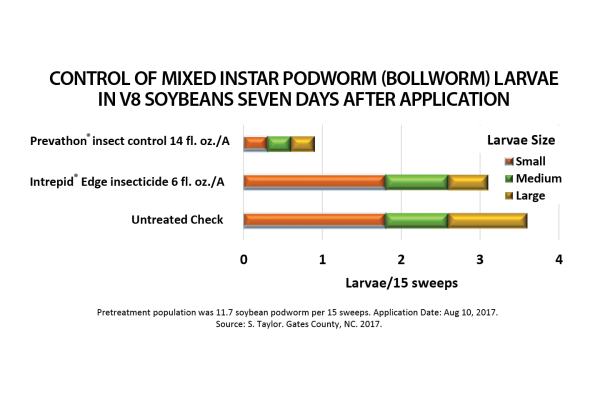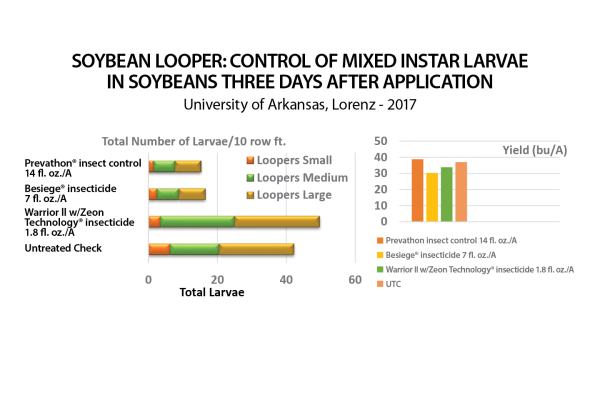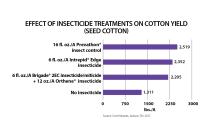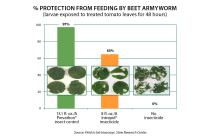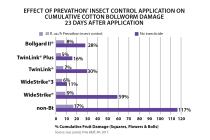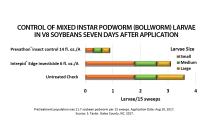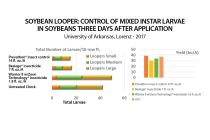 Resources
Click to open/close
Besiege insecticide, Brigade 2EC insecticide/miticide and Warrior II insecticide are Restricted Use Pesticides. Always read and follow label directions, precautions and restrictions for use. Some products may not be registered for sale or use in all states. FMC, the FMC logo, Brigade, Prevathon and Rynaxypyr are trademarks of FMC Corporation or an affiliate. Bollgard II is a trademark of Monsanto Technology, LLC or an affiliate. Besiege and Warrior II are trademarks of a Syngenta Group Company. Intrepid Edge and WideStrike are trademarks of Dow AgroScience. TwinLink is a trademark of BASF or an affiliate. Orthene is a trademark of OMS Investments, Inc. ©2020 FMC Corporation. All rights reserved. 20-FMC-0556 03/20
Get in touch
Learn more about how to use our products and sign up to receive more information.