Xyway® brand fungicides are making their way into corn fields in 2021. The new at-plant fungicides, Xyway® 3D fungicide and Xyway LFR® fungicide, flip the script on traditional foliar disease management, making disease protection the focus at planting.
One Nebraska grower, Roy Houdersheldt, got a firsthand look at Xyway 3D fungicide during the 2020 season. Located in Shelby, Nebraska, Roy operates a corn and soybean farm and an ag retail outfit.
We sat down with Roy to discuss his experience including what he saw, learned and yielded.
Growers in the Nebraska-Iowa-Illinois corridor had quite the 2020 growing season. How did yours go?
Houdersheldt: The 2020 growing season was interesting, but a lot easier than 2019. We started planting corn on April 15, then got six inches of snow and took a week off. We ended up finishing the third of May.
You were able to test Xyway 3D fungicide in 2020. What about it originally caught your eye?
Houdersheldt: The one thing about Xyway 3D fungicide that made us want to try it was the season-long systemic activity in the plant. The idea that it would travel from the roots with the plant as it grows, all the way through tassel period. We haven't seen that before in any other product. That's amazing.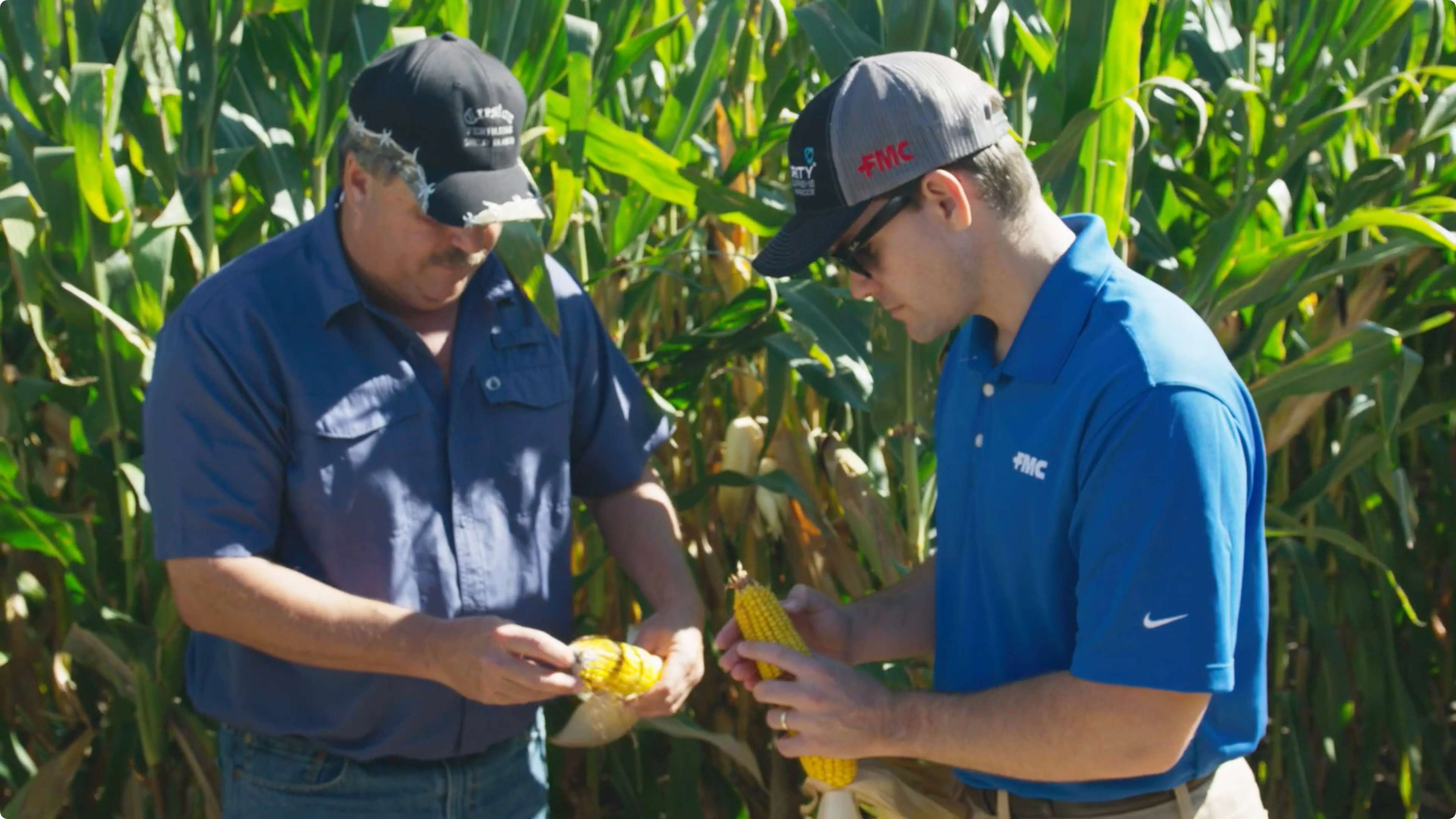 How did Xyway 3D fungicide perform for you in your fields?
Houdersheldt: The difference I saw between the Xyway 3D fungicide and the untreated field is that population was a little bit better. The root mass was excellent. We had heavy wind pressure this summer with 60-70-mile-an-hour winds several times. I planted two different numbers in the field, and one number stood straight as an arrow. The second number had some bowing in it. The field really should have taken a beating but stood very well. Where I did not apply the Xyway 3D fungicide, I saw more bowing of the plants. It looked like I had a rootworm issue out there but the roots were fine. It wasn't rootworm. It was from the wind. The Xyway 3D fungicide treated corn with the extra stalk strength and root mass held up better.
Did using an at-plant fungicide change what you would usually do on those treated acres?
Houdersheldt: On the 50 acres we used Xyway 3D fungicide, it was a relief knowing I didn't have to apply anything else. I did scout, but I didn't have to worry about it as much.
Getting complete coverage of a corn plant with a foliar fungicide can be difficult. By going in-furrow, did you see a difference in coverage?
Houdersheldt: When you get late into July and August and you've got full foliar growth out there, it's hard to bypass those first six or seven leaves with a foliar fungicide. Those leaves are catching 95% of the product and regardless how much water you put on. So, by being able to put this in-furrow, I believe will eliminates missing those leaves.
If you were to tell a fellow grower you work with about Xyway® brand fungicides, what would it be?
Houdersheldt: Xyway brand fungicides are not just another product. They're products we haven't seen before. I haven't seen a fungicide we can put in-furrow that gives us season-long control of fungus. Our disease issues are not gone. You're still going want to watch your fields. But what I've seen in the field where we've applied Xyway 3D fungicide is it's taken a lot of stress out of me on that field. I can focus more of my attention elsewhere.
Learn more about Xyway brand fungicides.