Read the entire report from
our technical services team
Burndown of Glyphosate-Resistant Italian Ryegrass in Fallow Fields Prior to Planting
Dealing with problematic weeds year-round is a challenge many growers face. Managing herbicide-resistant winter annual grasses, like Italian ryegrass and annual bluegrass, is difficult in geographies with mild winters or in crop fields left fallow. Anthem® Flex herbicide, applied prior to planting of a desired crop, can provide excellent residual control of Italian ryegrass, annual bluegrass and other problem grasses and broadleaf weeds. It contains two different modes of action, Group 14 and 15, which provide strong residual performance during the fallow period to control weeds and provide a clean field to plant in. 
Starting clean and staying clean with good weed control prior to planting corn and soybeans is essential to help maximize yields and quality. The outstanding performance of Anthem Flex herbicide can be found in the dual mode of action that combines the best-in-class preemergence annual grass control with postemergence control of key broadleaf weeds.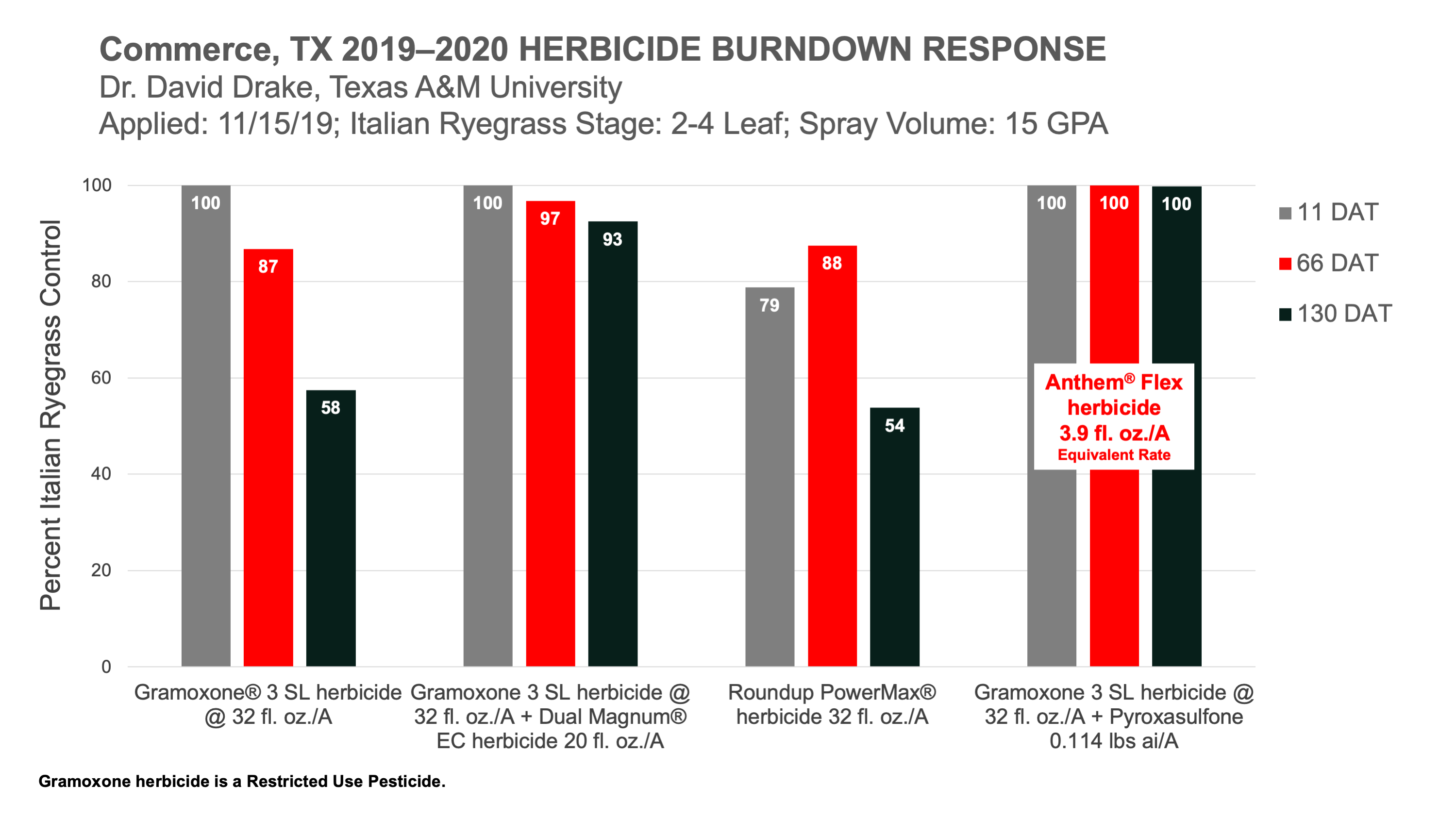 The Group 15 active ingredient found in Anthem Flex herbicide, provided 100% control of Italian ryegrass for over four months after application as compared to other products.