GROWING OUR PORTFOLIO TO PROTECT YOUR PEANUT SEASON.
In recent seasons, FMC has grown its portfolio of crop protection innovations to help you protect your fields and yields.
Flexibility to fit your program
FMC understands no two peanut operations are the same and neither are their crop protection programs. Whether spraying two or three times or four to five times, the FMC portfolio of products for peanut growers can align with your needs.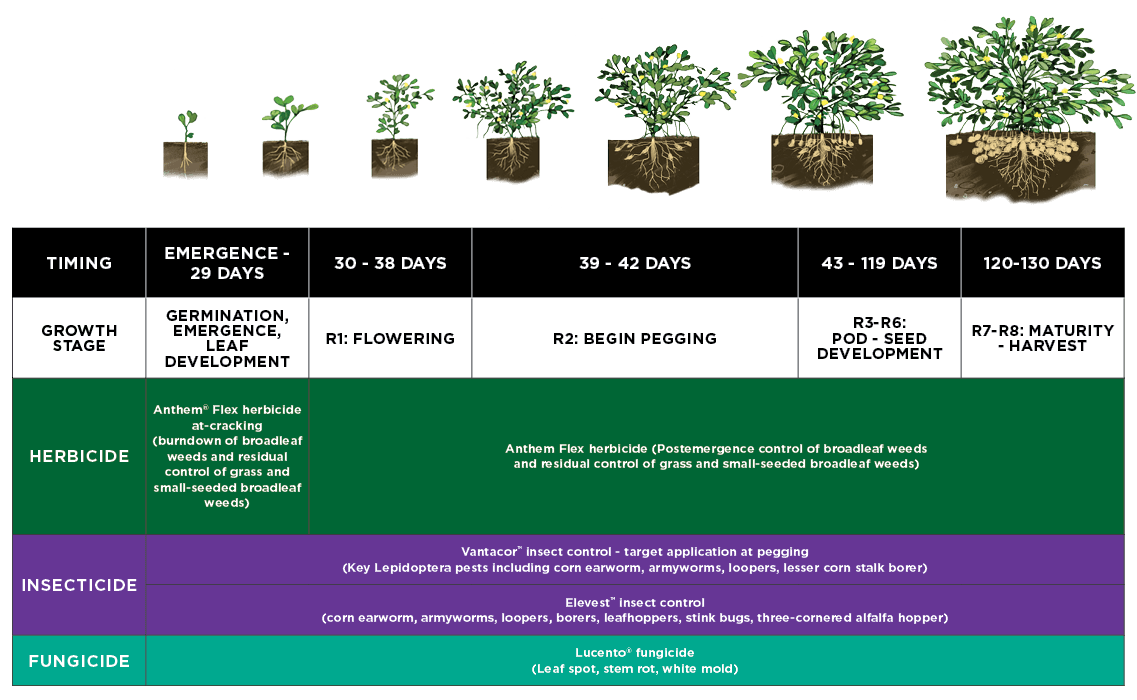 Demonstrated Product Performance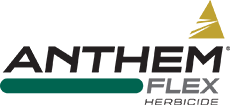 The latest herbicide introduced to the peanut market, low-use-rate Anthem® Flex herbicide offers long residual control of tough broadleaf weeds and grasses often resistant to glyphosate and ALS chemistries.
SUPPRESSION OF TEXAS PANICUM
DR. TODD BAUGHMAN, OKLAHOMA STATE UNIVERSITY, FT. COBB, OK, 2018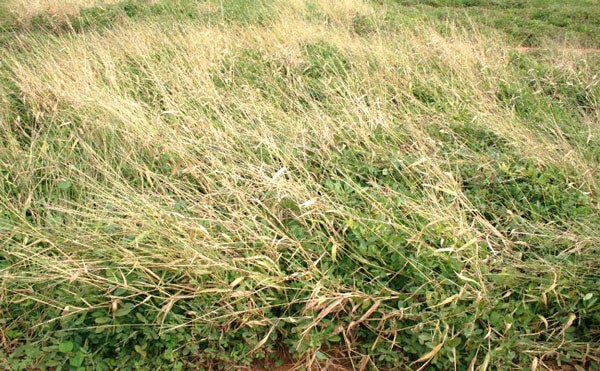 Untreated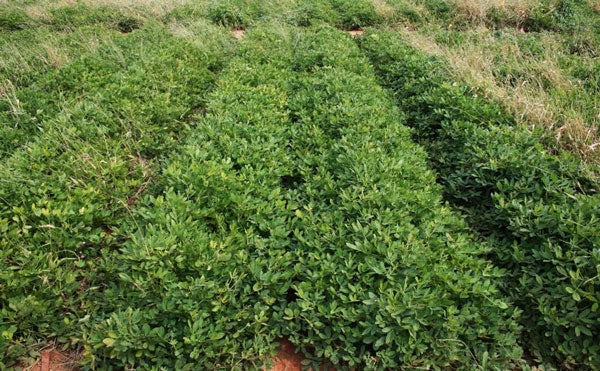 Prowl® H2O herbicide 32 fl. oz./A + 
Valor® SX herbicide 3 fl. oz./A PRE
fb
Cadre® herbicide 4 fl. oz./A + 
Anthem® Flex herbicide 3.5 fl. oz./A POST
---

See a difference in your field and yield with unsurpassed performance against tough diseases, including leaf spot and resistant white mold, with dual action Lucento® fungicide.
LEAF SPOT AND WHITE MOLD PRESSURE
CALHOUN COUNTY, GA, 151 DAYS AFTER PLANTING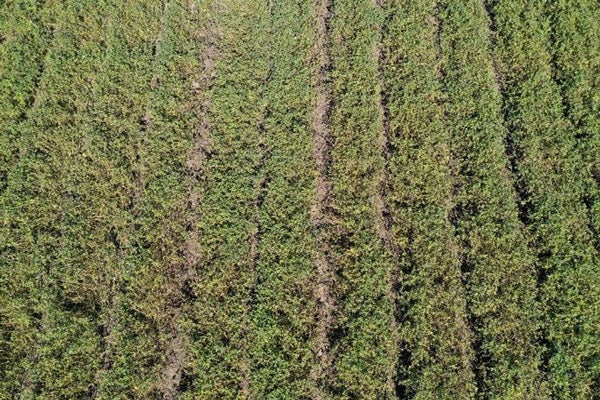 Elatus® fungicide/Miravis® fungicide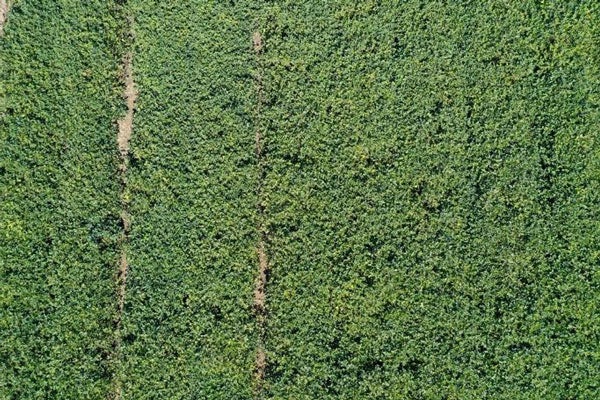 Lucento® fungicide/Elatus
fungicide/Convoy® fungicide
---

New, fast-acting, long-lasting Elevest™ insect control powered by Rynaxypyr® active optimizes the active ingredient ratio of Rynaxypyr® active (Group 28) with the fast knockdown of superior pyrethroid, bifenthrin (Group 3A).
SOUTHERN ARMYWORM
QUITMAN GA, 2019 - GLC CONSULTING (SOK-19-110)

---

Offering the same benefits as Prevathon® insect control powered by Rynaxypyr active but at a low use rate, Vantacor™ insect control powered by Rynaxypyr active provides improved mixing and less packaging, meaning less time handling and hauling jugs, shuttles and pumps to and from the field.
MIXED POPULATION OF VELVETBEAN CATERPILLAR AND CORN EARWORM
DR. MARK ABNEY, UNIVERSITY OF GEORGIA – MIDVILLE, GA, 2020 – 29 DAYS AFTER PLANTING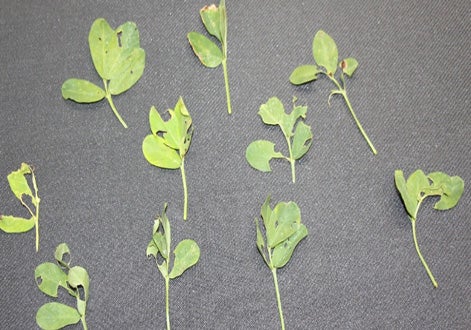 Untreated control
34% defoliation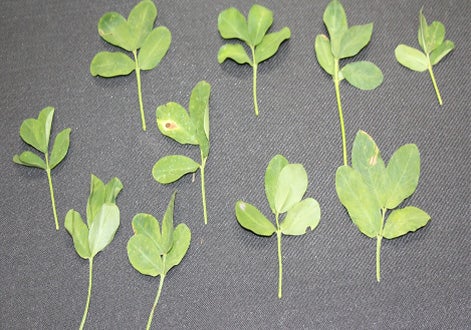 Vantacor™ insect control
1.7 fl. oz./A – 1.69% defoliation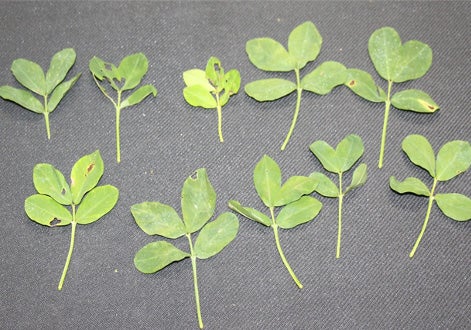 Besiege® insecticide
10 oz./A – 4.04% defoliation
---
1https://www.farmprogress.com/peanuts/white-mold-still-peanuts-toughest-disease-foe
2https://content.ces.ncsu.edu/early-leaf-spot-of-peanut-1
Elevest insect control and Besiege insecticide are Restricted Use Pesticides. Always read and follow all label directions, precautions and restrictions for use. Some products may not be registered for sale or use in all states. Elevest insect control and Vantacor insect control may not be registered for sale or use in all states. Contact your local FMC retailer or representative for details and availability in your state. FMC, the FMC logo, Anthem, Elevest, Lucento, Prevathon, Rynaxypyr and Vantacor are trademarks of FMC Corporation or an affiliate. Cadre and Prowl are trademarks of BASF. Valor is a trademark of Valent USA LLC. Besiege, Miravis and Elatus are trademarks of a Syngenta Group Company. Convoy is a trademark of Nichino America Inc. ©2021 FMC Corporation. All rights reserved. 21-FMC-0156 03/21
Related Content
More information from FMC about peanut crop protection.